The breathtaking landscape of Canada is best wrapped in its awe-inducing national parks. Amongst the long list of over 100 parks, here are 8 hand-picked gems that you must visit.
Canada is all about its sprawling cities, a vast swath of wilderness, sky-high mountains, and elongated coastlines. The geography is enchanting and grand. And much of Canada's stunning landscape is dotted by gorgeous national parks. The county is home to some outstanding scenic parks that add a unique characteristic to this cool culture. It offers endless opportunities to both nature lovers and outdoor enthusiasts.
Here are the 8 beautiful national parks in Canada, which are likely to blow your mind–
Jasper National Park
(A park for adventure lovers)
-Alberta
Best time to visit: June to August and December to March

Defined by glaciers, mountains, waterfalls, canyons and lakes, Jasper is the largest national park in the Canadian Rockies. Established in 1907, and declared as UNESCO Heritage Site in 1984, this park is filled with outdoor recreational activities. Get a bird-eye view on the strolling by SkyTram, immerse in nature on Maligne Lake Cruise, take a picture on Glacier SkyWalk, go on a family rafting session and hike around five spellbinding lakes. Get up close, and personal with the greatest variety of species, from animals like mule deer, cougar, black deer to birds like golden eagles and spruce grouses.
Yoho National Park
(A park for nature buffs)
-British Columbia
Best time to visit: Late June/early July

Perched along the western slopes of the Canadian Rocky Mountains, Yoho is a tiny park that brings every nature delight within reach of casual visitors and seasoned backpackers alike. It is here you can spend quality time in the peaceful and picturesque ambience with family and friends. You can catch all major highlights in a day but can also easily devote more days here. Join in the high elevation trails, gaze from the Lower Spiral Tunnel Viewpoint, capture river undercutting through a solid piece of rock. The green-blue water of Emerald Lake offers canoeing, hiking and sightseeing.
Prince Edward National Park
(A park that has scenic backdrops)
– Prince Edward Island
Best time to visit: July to August

Known for vantage points, sandy beaches and lush greenery, Prince Edward Island National park is one of the inarguably loved places in Canada. The water in Cavendish beach is perfect in summers, the Cavendish Dunelands Trail has photographic scenes, and the Gulf of St. Lawrence has awe-inspiring landscapes. Since it is on an island, there are several gorgeous beaches to get you closer to the horizon, sunbathe and observe the water hitting against rocks.
Fundy National Park
(A park with extraordinary activities)
-New Brunswick
Best Time To Visit: June, July and August

Looking for a park that allows exciting camping experience, walking through printing forests or kayaking on waters that rise up to 12 metres? Located between the major cities of Saint John and Moncton, Fundy National Park is your ideal escape. You get the chance to venture into trails that end to waterfalls of Acadian forests. But that's not it- here you will discover the world's highest tides, luxurious campgrounds and a flavour of Atlantic Canada culture by visiting the village. People can enjoy a personal expedition to swim and golf.
Gros Morne National Park
(A park with soaring peaks)
-Newfoundland
Best time to visit: May-October; November-April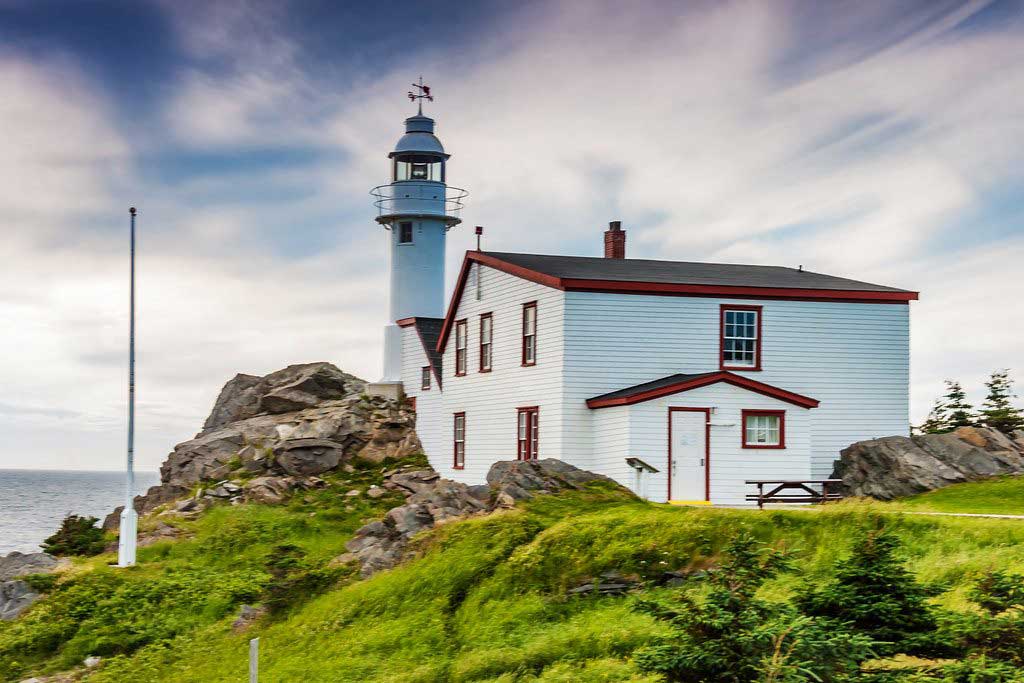 This is another UNESCO World Heritage Site and the second largest national park in Atlantic Canada. What makes it unique is it has preserved oceanic crust and mantle that was brought into existence millions of years ago during tectonic plate collision. Challenge yourself for 5 trails, two days of hiking and 20.5 km of travelling that unleashes the beast in you. Let your feet dance to the hike on Tablelands, be amazed by the views at Pond Cruise, conquer the world at Gros Morne Mountain and participate in the Lookout Hills Trail. It boasts common wildlife like red foxes, black bears, red squirrels and beavers.
Pacific Rim National Park
(A park with nature- wild and pristine)
-British Columbia
Best time to visit: Between mid-June and mid-September

Over a million people visit this amazing park each year. Opened in 1970, this park helps you to explore the wonderful West Coast lifestyle. It is a crowd-puller because of its white water beaches and great options for adrenaline junkies. Surf on the unpredictable beauty of Long Beach, watch storm brewing at Kwisitis Visitor Centre, plan a getaway at Broken group Islands, get a cold bath at Combers Beach, be ready for Rainforest Trail and eat and relax at the West Coast trail. It is definitely well worth the time to slow down and stay a while to get to the heart of what makes the Pacific.
Banff National Park
(A park with a variety of things)
-Alberta
Best time to visit: May-September

One of the best places to visit in Canada, Banff National Park is the oldest national park in the country and the third oldest in the world. From the thrilling Gondola ride to colourful Banff town discovery, this is one of the coolest sites in North America. You are going to fall head over heels with this place- eat on the rooftop, walk on the Glacier, unwind in the natural hot spring, hike around the downtown Banff area, travel across the amazing Cave and Basin historical site, and admire the Wapta Falls. The most important recommendation, do not miss the 'fake looking, still real' Peyto Lake.
Thousand Islands National Park
(A park with a splash of fun)
-Ontario
Best time to visit: March, April and May

This is one of the smallest national parks of Canada and is home to 20 plus granite islands, several inlets and mainlands. Tucked on St Lawrence's River, it offers a cornucopia of choices for its visitors. You can go on a cruise, and engage in other water sports like scuba diving, swimming, fishing, boating and paddling. There are other options for sightseeing, like the Visitors Centre, wildlife viewing and hiking.
Canada national parks are like discoveries that you haven't seen before. It has got something for everyone- from Icefields to green lands, this gives you a chance to redefine the itinerary.
---
---